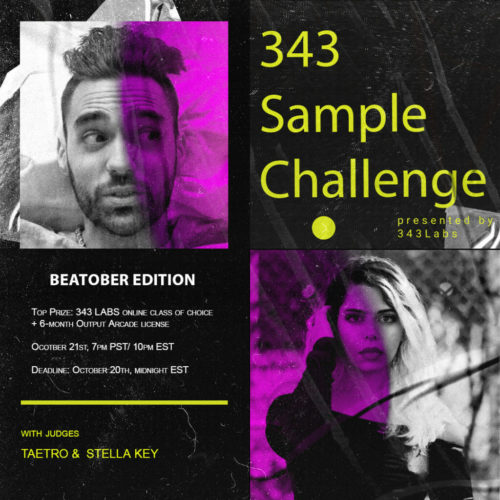 This month we're super excited to be teaming up with Taetro for his annual Beatober challenge, and will be switching it up a bit!
To enter you must post a VIDEO to instagram reels (up to 60 seconds) performing your beat using #343xbeatober
Deadline for submission: Oct 20, midnight EST

Winners will be selected live on 343 TV and Taetro's YouTube channel. You must attend this stream to win.
ATTEND JUDGING TO WIN:
When: Oct 21, 2022, 7pm PST/10pm EST
Judges: Taetro + Stella Key
1st Place: 
343 Labs 
Online Class of choice + 6-month Output Arcade license
2nd Place: 343 Pro Session Masterclass 
+ 6-month Output Arcade license
3rd Place: 343 Pro Session Masterclass 
+ 6-month Output Arcade license